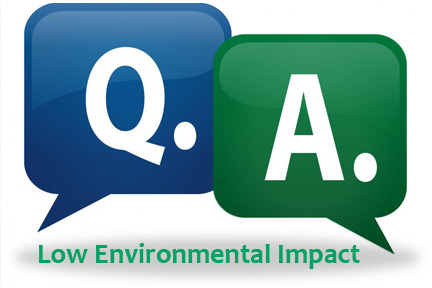 At Diamond Lawn, we offer answers to frequently asked questions that help solve customer concerns:
1. Is this program organic?
No. It uses new and traditional technologies to provide high quality turf.
2. Can I start at any time during the year?
Yes. Ideally it's best to begin in the spring. If you decide to start later, we adjust our application price accordingly.
3. If I feel the color is not right will you apply more fertilizer at no additional charge?
Yes. We stand behind Polyon® fertilizer and have the support of its manufacturer. We also treat weeds as a free service call if needed.
4. Since I won't see you as often, can I call if I have questions?
Absolutely. We are here to help with your lawn care needs.
5. Does this program control fungus in the lawn?
No. Fungicides are available as an additional service and charge. While the fertilizer can help provide nutrients needed by the turf during the growing season, it cannot control any disease problems.
6. On what information do you base your environmental statements?
We base our programs on information from the manufacturers who rely upon multiple university studies.
7. Are you going to call me non-stop to try and sell me things I don't need? 
No. We do not tele-market. Our technicians may recommend things such as fungicides, grub controls, or aeration, but we will not call you to sell these services unless you ask for more information.
8. If I have bare or damaged areas in my lawn, will this program help them recover?
No. Damaged areas require other attention such as re-seeding or re-sodding services which we do not provide.
9. If I am a current customer, can I switch to this program?
Yes. We will start with your next application and adjust your bill accordingly.